About Me
Hey there! My name is Jeremy Salamon, an 18 year old with an extraordinary passion for food and cooking. I enjoy fine dining and chocolate chip cookies. I love a hot steaming bowl of Mussels Meunière or any meat that has been braised "low and slow" for a ridiculous amount of hours. I attribute my love for food to my mother who made me the best meatballs, breaded lamb chops, fried chicken, and artichoke dip throughout my life. She hosted countless dinner parties and has cooked every Thanksgiving to date. I can also thank my dad for my abnormally large appetite and courage to try just about anything. Both my parents taught me that sitting down to a good meal at the family table is one of the most important things you can do in life. Above all they taught me to follow my dreams....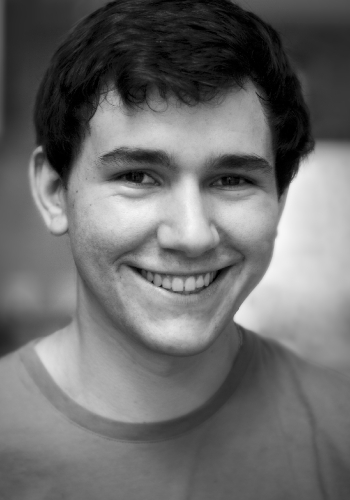 When I was nine I declared to my parents that one day I would be a chef. This historical moment happened in the back seat of car ride home from school. Fast forward almost nine years later and you'll find that I have come a long way. I went from scooping ice cream in the depths of a country club freezer when I was twelve, to competing in culinary competitions and working on the line at a local bistro.
In between that time with the help of my family and friends I created JeremyCooks.com. A blog that I used to connect with other teens that shared my passion for food and cooking. I started writing about my dinner parties in which I cooked with many of my close friends and schoolmates. It didn't take long before I began getting noticed. AOL's KitchenDaily liked what they had read and so I became the youngest contributor AOL had ever contracted with. I continued to write about my adventures which took me and my friends to farms, restaurants, and even live cooking demonstrations. In both 2009 and 2011 I competed in two American Culinary Federation competitions (as the youngest competitor) both times winning a silver medal! I also became involved with a wonderful organization called Common Threads where after school programs teach young children to cook. In 2011 & 2012 I hosted the Food Network South Beach Food & Wine Festival Food Labs, where kids get the chance to cook one-on-one with celebrity chefs such as Jamie Oliver, Cat Cora and many more.
During my junior and senior years in high school I worked and "LEARNED" at an amazing restaurant in Delray Beach, FL known as Brule Bistro. If that isn't enough I recently began attending the prestigious Culinary Institute of America (CIA) in Hyde Park, NY. I'm also currently working on my first book as well as some very exciting new projects. So far It's been an incredible, non-stop journey, full of good food, great people and lots of coffee!
So if you've been a long time follower of JeremyCooks or if we're meeting for the first time, thanks for joining me on my journey. I promise it's going to be a great ride!

Keep on cooking!
Jeremy